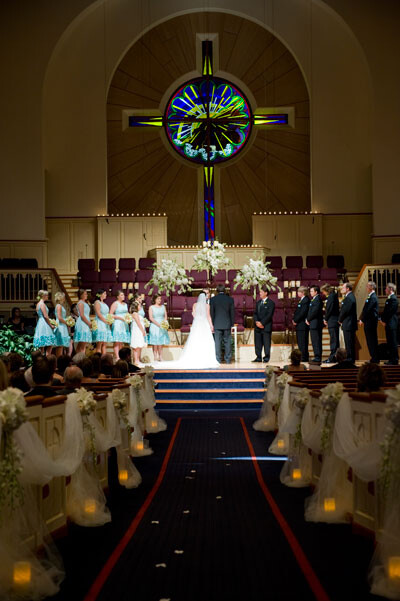 A Beautiful Place for a Memorable Day
Your wedding is sure to be unforgettable inside the spacious and elegant Worship Center at the FBG Georgetown Campus.
Worship Center fees
Worship Center fees for non-members: $2500
Worship Center fees for members: $1000

The Worship Center comfortably holds 1200 people. A $150 security deposit plus half of the total payment is required when submitting the wedding application. Final payment is required to confirm the reservation. A wedding coordinator, light/sound technichian and custodial services are included in the facility fee.
Reception Fees
A $300 security deposit is required at your initial two week meeting with the wedding coordinator.
*Includes 20 tables with chairs. There is a $5 charge for each additional table with chairs.
$50 additional charge for sit down dinners in all venues.
$100 for sound if needed.
Kitchen is included if not cooking food.
There is an additional charge for using the kitchen to cook food.
To Make Reservations
Contact Wedding Coordinator Kaye Arnold at 512.431.7784 or .